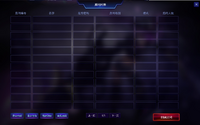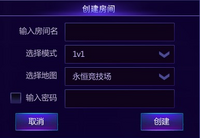 Custom Mode is a game mode which a player can access through a special command in 300 Heroes, it designed to be a battleground for tournament games but still not yet opened in public.
Room Interface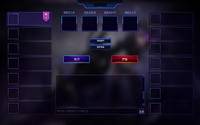 In a game room, a first person who create a room become a host and he/she is the only person who can start a game. When he/she lefts a room, the person who enter the room next to a previous host become a new host. However only person in authority from JUMP has the right to start a game so for now most common players can't do anything about this game mode.
Ad blocker interference detected!
Wikia is a free-to-use site that makes money from advertising. We have a modified experience for viewers using ad blockers

Wikia is not accessible if you've made further modifications. Remove the custom ad blocker rule(s) and the page will load as expected.